INCIRCLE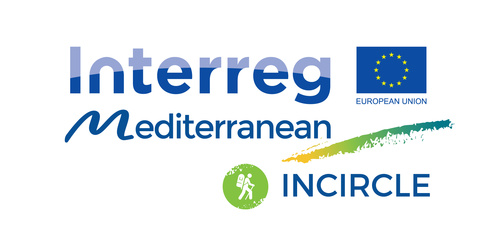 Tourism is recognized as an important economic driver for the MED area. However, in the MED vulnerable touristic destinations such as the islands and scarcely inhabited territories, the natural resources are at stake. The massive tourist flows in these areas often cause a wide range of negative impacts and externalities, affecting, among others the quality and availability of natural resources as well as the areas' attractiveness. The environmental footprint of tourism activities is regularly reflected on increased air emissions and water waste, excessive waste production, increased levels of energy waste and high levels of noise in these areas.
INCIRCLE is a Multi-modula Interreg MED project (Testing & Capitalizing Type). This means that it capitalizes on existing knowledge for Circular Tourism and proposes replicable tools and strategies, after testing them in the project territories.
Circular Tourism is addressed through four main pillars: sustainable mobility, energy efficiency, water management, waste management.
Oficial Website: https://incircle.interreg-med.eu/