Welcome to the city of Rethymnon, a place blessed with beauty, embraced by breathtaking mountains and the deep blue of the Mediterranean, decorated with renaissance colors and inhabited by people known for their hospitality, honoring their ancestors and traditions.
It is a place one falls in love at first sight and visitors are able to feel the positive vibes of the city from the very first moment, making them feel at home.
---
Visit Rethymno.Guide - Our Official Travel & Tourism website!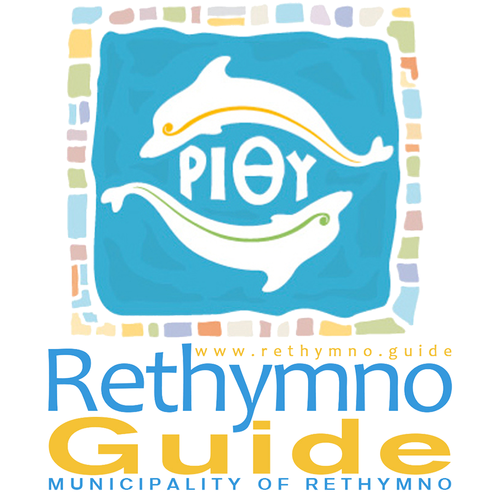 ---
Latest News

---
Like our Facebook Page to be in touch with Rethymno!
Video: Rethymno from above!
Wandering around the historical center and the villages near Rethymno is a unique experience. However, Rethymno from above is certainly a breathtaking experience. Enjoy the video which was created for the Municipality of Rethymno, by the Serbian production company SPECIALIS. (www.specialis.rs)
In Rethymno you can enjoy the breathtaking sight of an endless sandy beach that meets on one side the blue see and on the other the enchanting view of the city. For all the time Winter and summer! The beach of Rethymno is 12 km long, it starts from the historical city center and extends to the Eastern part of the isle reaching Scaleta. Rethymno beach has fine-grained brilliant light brown sand.
Where you can walk barefoot and feel how soft and beautiful it is. There's nothing more rejuvenating than kicking off your shoes to sink your toes into powdery-golden, squeaky-clean beach sand.
Sunset in Rethymno!
produced by Department of Tourism
MUNICIPALITY OF RETHYMNO
Current Events
---
Click here for information about Rethymno Current Events!
Events Coming Soon
---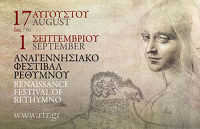 City of Rethymno

The city of Rethymno is an ideal tourist destination for visitors who wish to explore the rich cultural heritage and the natural beauties of Crete. This well-organized city offers to visitors a variety of picturesque routes to follow and numerous historical monuments to visit. The old city of Rethymno still preserves its old urban structure to a great extend, formed during the Venetian period and later reformed during the Turkish occupation.
It has been declared a protected historical monument and a traditional settlement. The Municipality actively contributes to the preservation of the historical and cultural heritage of the old city, and promotes a healthy tourist development and a high quality of life for its citizens through the proper management of socio-economic activities. A number of projects have been realized, or are under realization, covering all aspects of the city life linked to its history, culture and architecture.