26/06/19, Wines of Crete @ Fortezza 2019
On Saturday the 29th of June 2019, from 20:00 to 23:30, wine lovers and wine professionals have the chance to enjoy a special Cretan wine tasting by the winery members of Wines of Crete. The special wine tasting, organized by the Municipality of Rethymno and the Wines of Crete, will be held for the second time in Fortezza fortress, in a night full of Cretan flavors!
Visitors and professionals will taste old and new vintages highlighting the indigenous varieties by 26 Cretan wineries and they will also have the chance to meet the winemakers.
The foreign visitors can be initiated into Cretan wine varieties by the sommelier Iro Koliakoudakis, from 20:15 to 20:45, in a special corner inside the wine fair.
The wine tasting will be accompanied by Cretan cheese and Cretan smoked meat, sponsored by Manoukarakis-Amari Cretan Dairy and Kassakis Bros respectively.
The event is also sponsored by the Wine Tourism agency Crete Wine Escapes.
Live music by Dimitris Katakouzinos and Nelly Vavassi.
The event is co-organized by the Regional Unit of Rethymno and it is supported by the Chamber of Rethymno.
Date: Saturday, 29th of June 2019
Time: 20:00-23:30
Entrance: 7€ (wine tasting glass included)
facebook: Rethymno European Wine City
instagram: @ rethymnowinecity
youtube: Rethymno Wine City
#RethymnoWineCity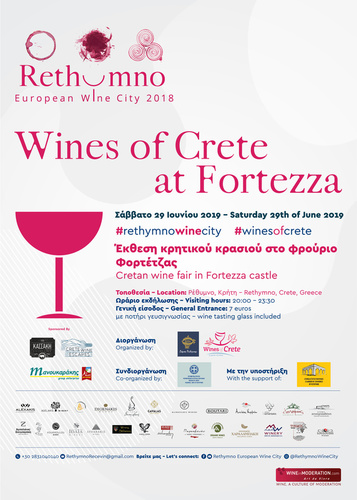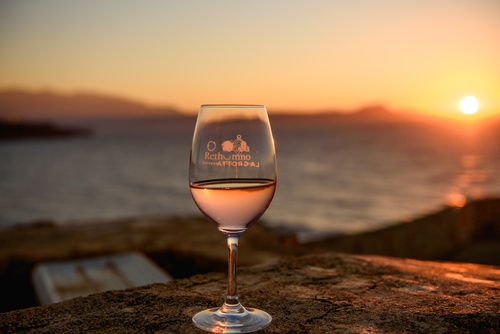 Files